Wellington Engineering is a customer focused, quality led Sub-Contract Engineering company specialising in Multi–Axis and CNC machining serving a variety of Industries from Aerospace, Oil and gas, Medical & Research, Vacuum, Semi-Conductor and Cryogenics to name a few.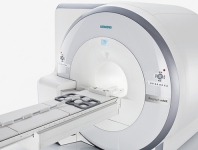 Our roots can be traced back to the mid 1980's where the company was formed by our now Chairman Mr G Wellington. His engineering knowledge has since been passed on through his son and current Managing Director Mr Daimon Wellington, to our present workforce of 40 competently skilled engineers.
Over time, as our business evolved we moved into our purpose built modern 20,000sq ft factory in 2013 to support this growth. Continued investment, not only in machinery but through infrastructure and human resource has seen Wellington Engineering become one of the UK's leading Precision Engineering Companies. We instil into our staff the emphasis for attention to detail and quality during every stage of the manufacture process.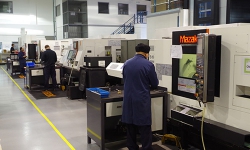 We now boast some of the most modern software and machinery around, including 3 x Mazak Integrex's. All of our 30 CNC machines are supported by Hypermill and Alphacam CAD Cam software. We also are proud to present 2 x Kardex storage robots to control our finished parts and tooling inventory, along with various other stockholding, cleaning, assembly and additional supply chain services that we are able to offer.
Our success in not accidental, but founded on a strong and vibrant culture driven by innovative and sustained work ethics. Being known as a company who has the ability to deal with a wide range of Engineering challenges, whilst still meeting customer deadlines, we have a built up an excellent reputation with our customer base for quality componentry delivered on time with excellent service and attitude to suit.
Over the years, Wellington has attracted a loyal workforce of highly skilled engineers coupled with knowledgeable and efficient support staff in our Production, Planning, Estimating and Administration departments. We believe we have a valuable role to play in the future of manufacturing in the UK and actively recruit and encourage young people to join our team and to be part of that growth and development.