Wellington Engineering offers the finest CNC turning capability. The collaborative strength of fully trained high skilled team of machinists who benefit working on amongst the most technologically competent and efficient CNC machinery available within the industry today. Our CNC turning machinery is diverse with the ability to turn small to large size turn parts from 3mm
up to 600mm in diameter. We continuously educate our staff in the latest manufacturing processes, tooling, software and equipment through effective training and development. We take pride in ourselves at producing an excellent product quality which we can deliver at stringent demands for our valued customer base.
CNC milling is a vital element of our production facility and process, and endorses that Wellington Engineering is the leader in CNC machining industry. We have state of the art CNC Hurco milling centres which feature running at a powerful 12,000 rpm or faster. These milling centres are equipped with high specifications
offering 3, 4 and Nikon 5 axis capabilities. Our rigid & robust machining centres offer a platform for highly accurate production with impeccable quality levels and surface finishes. We can produce small intricate components with the tightest of tolerances through to parts envelope with dimensions up to 600mm x 1000mm x 600mm.
Our Multi Axis machining centres are the latest generation of multi-tasking machines providing versatility and performance in a state of the art designed package, that are both environmentally friendly and efficient. These are the ultimate DONE IN ONE machines offering greater workpiece capacity, precision and excellent value.
The Mazak Integrex i300 & i200 models are capable of cutting up to 650mm in diameter whilst i100 Bartac machining centre has the cutting capacity of up to 500mm in diameter and also offers a 4″ Barfeed capacity. We offer precision machining solution of high standard and our machines have the ability to run unmanned 24 hours a day, in essence bringing massive cost savings to our clients.
Our Machining Partners
We only work with the best. We are driven to meet the highest possible quality standards in everything we manufacture and to this end we purchase new, high quality machine tools from leading manufacturers whose machine tools are capable of maintaining the extremely close tolerances our customers require.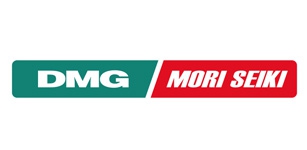 MATERIALS WE CUT
Through our engineering expertise we manufacture products using materials in various grades which include:
Stainless Steel

Copper

Nickel Alloys

Nitronics

Super Duplex

Aluminium Alloys

Phosphor Bronze

Maraging Steel

Inconel Bar

Engineering Plastics

Brass

Aluminium Bronze

Titanium

Duplex

Tufnol

Mild Steel